Afghan Community of Ireland (Dublin)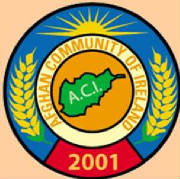 The Afghan Community and Cultural Association of Ireland was founded by a number of Afghan emigrants living in Ireland.
The purpose of ACCAI is to be active in international cultural exchange, to celebrate special holidays and festivals for Afghani emigrants living in Ireland, to act on behalf of Afghanis living in Ireland, to support refugees and asylum-seekers of Afghani origin, to publish a regular English-language newsletter, to establish cultural links with organizations in Ireland and abroad, and to assist and advise organizations who run projects in Afghanistan.
ACCAI has been active in presenting exhibitions and festivals, in providing interviews to the media and in several anti-racism activities, including the International Day Against Racism conferences, the Sport Against Racism Ireland (SARI) events and Amnesty International sponsored meetings.
Country Information
Country Facts
Country fullname:

Islamic Republic of Afghanistan

Population:

28.2 million (UN, 2008)

Capital:

Kabul

Languages:

Pashto, Dari (Persian)

Religions:

Islam
Afghanistan is a land locked country which is located approximately in the centre of Asia. Afghanistan is a crossroads between the East and the West, and has been an ancient focal point of trade and migration. It has an important strategic location, connecting South and Central Asia and the Middle East.
It is bordered by Iran and Turkmenistan in the southeast, by Pakistan in the west, by Uzbekistan and Tajikistan in the north and by China in the northeast. Afghanistan has 35 provinces with an area of 647500 km2 and population estimated at 32,738000. Kabul is the capital city; historically, the most prominent city was Balkh.
Many different ethnic groups co-exist within Afghanistan including the Tajik, Pashtun, Uzbek, Hazareh, Sehks and Hindus. Afghanistan has an old and rich cultural history and a tradition of democracy and economic activity. Balkh was one of the oldest and biggest cities in the region. Historical landmarks include the Minaret of Jam and the now-destroyed Bamiyan Buddha statues.
The culture of Afghanistan is rich and diverse, with many Islamic influences. Classical poetry plays a very important role in Afghan culture. The cuisine of Afghanistan includes foods such as palao, qorma, kebabs and kofta. Buzkashi is a national sport. Afghans display pride in their religion, country, ancestry, and above all, their independence. Pashtuns in particular adhere to the moral code of Pashtunwali which emphasizes honour and integrity.
In more recent years, the country has suffered severely from the phenomenon of brain drain, whereby many educated people, artists and government employees have emigrated to Europe, America, Canada, Australia, Iran and Pakistan. The Afghan Community and Cultural Association of Ireland was founded by a number of Afghan emigrants living in Ireland.