English Language Support Programme Volunteer Training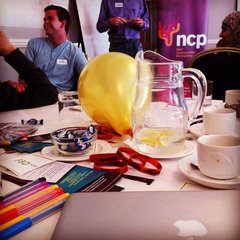 Intercultural awareness training for volunteer teachers, on NCP's English Language Support Programme takes place Sat 19 April 2014.
Training will be delivered by Cheriff Labreche, Director, Flowers Childcare Centre, Islamic Cultural Institute, Dublin 14. Training is free of charge to all volunteer teachers on the NCP Homework Language Mentoring Programme.
Date: Sat 19 April 2014
Location: NCP, 53 Upper Dorset St, Dublin 1
For Further Informaton Contact: Sevak Khachatryan - E mail:ncpyouth@newcommunities.ie
New Communities in May 2014 Elections: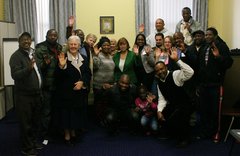 A public meeting to discuss representation of migrant communities, and their issues in the context of local and European elections takes place Monday 28 April. All invited to attend the event. As a migrant and migrant supporter, this is your opportunity to make your voice heard and put the issues of your community on the election agenda.
We have asked European and local candidates to present their ideas on existing challenges in migration and integration policy.This is timely as the Irish Government has indicated intention to develop a new integration policy. Local councils and councillors are likely to play a significant role in contributing to and implementing that policy.
Date: Monday 28th April 2014
Time: 6 - 8.30 pm
Venue: The Gresham Hotel, 23 Upper O'Connell Street, Dublin 1
RSVP: Justyna Szewczyk - Email Justyna@integrationcentre.ie
Latest News
Upcoming Events