Book Launch - "Afghanistan through the Mirror"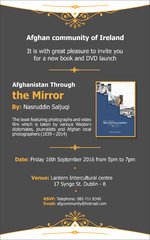 Join us for the launch of the book and DVD 'Afghanistan through the Mirror' by Nasruddin Saljuqi. Featuring photographs and video film taken by various Western diplomats, journalists and Afghan local photographers 1839-2014, as well as by Wicklow man John Burke, who is best known for his photographs of the Second Anglo-Afghan War 1879-1880.
The event is one of many events taking place on Culture Night 2016. Come along and be apart of a wonderful evening!
Friday 16th of September
5pm to 7pm
Lantern Intercultural Centre, 17 Synge St, Dublin 8
Computer Training For Beginners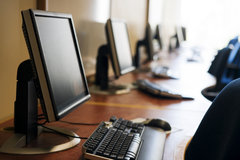 NCP will start a Computer Training for beginners, for members of the communities, in the NCP Office.
The course will run for 6 weeks and it will be absolutely free.
We will cover a small part of the travel expenses (€5 per person).
Course will start towards the end of July.
Information on the curriculum can be found HERE.
Please contact reception to enroll, at 01 872 7842.
Latest News