Africa Day Cork 2016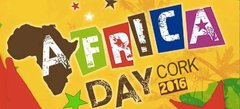 Cork's Africa Day flagship event is back! This year's Irish Aid hosted event will be taking place on Saturday, 28th of May in Bishop Lucey Park, Cork also known as The Peace Park by Grand Pararde from 11am-6pm. As always, the event is FREE of charge to attend and hopes to provide another great year of family-friendly fun. Full details about the event can be found here.
New Communities Partnership Annual General Meeting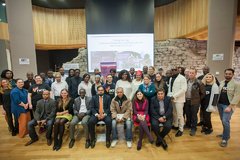 The New Communities Partnership Annual General Meeting took place on Saturday April 23rd at Dublin City Council's Wood Quay Venue.
Our General Manager, Anca Lupu, presented the Annual Report for 2015 on New Communities Partnership's Activities for the year. NCP Project Co-ordinators introduced their staff and volunteers and thanked them for their continued hardwork throughout the year.
Three new members joined the Board in 2015 - Ewa Flood, Lamin Bojang and Sarah Duku.
A copy of the report can be downloaded here
Latest News
Upcoming Events